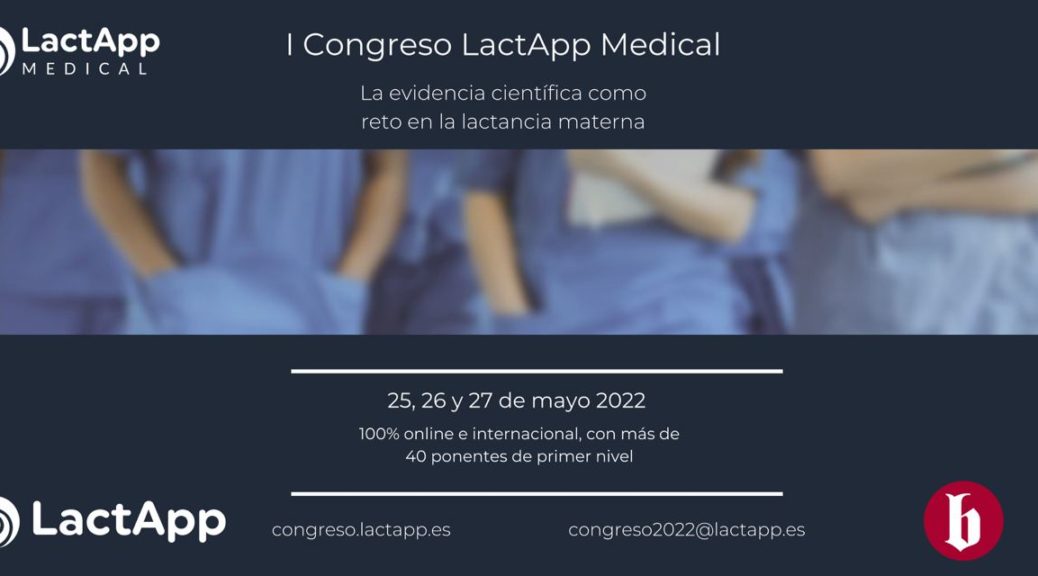 I LactApp Medical Congress
I LactApp Medical Congress
LactApp invites you to participate in the I LactApp Medical Congress, which will take place on May 25, 26 and 27 under the theme 'Scientific evidence as a challenge in breastfeeding', open to all professionals interested in the field of breastfeeding.
It will be a 100% online with more than 40 top level speakers such as the Australian Lisa Amir, editor-in-chief of the International Breastfeeding Journal; the American author Kimberly Seals, co-founder of the Black Breastfeeding Week; Canadian Leonore Goldfarb, international expert in induced breastfeeding; Peruvian Camila Palma, vice-president of the Peruvian Society of Pediatric Dentistry, and Brazilian Roberta Martinelli, vice-coordinator of the Orofacial Motricity Department of the Brazilian Society of Phonoaudiology, among others. There will also be several LactApp professionals, such as Alba Padró (co-founder and IBCLC), Laia Aguilar (midwife and director of LactApp Medical), Paola Quifer (PhD in Nutrition and researcher of the LactApp R&D department) and Alícia Vilaret (coordinator of the team of experts).
The call for papers will remain open until March 28th. Priority will be given to research and review papers that provide relevant knowledge and those that involve innovation in the field of breastfeeding or human lactation. Only abstracts of original papers that have not been previously published in any format (such as journals, computer and web support) or presented at previous congresses will be accepted. The best oral communication and the best poster will be awarded with a one-year Premium subscription of the LactApp Medical application for professionals and the attendance to the next three continuing education sessions carried out by LactApp, valued at 320 euros.
The II LactApp Communication Award will also be presented, which recognizes a media company or journalist for their work in spreading the word about breastfeeding and which in 2021 went to journalist Diana Oliver.
For more information, complete program and registration (with reduced price until March 31), please visit the congress website. You can also follow us on our new Instagram account dedicated to health professionals @lactapp_medical