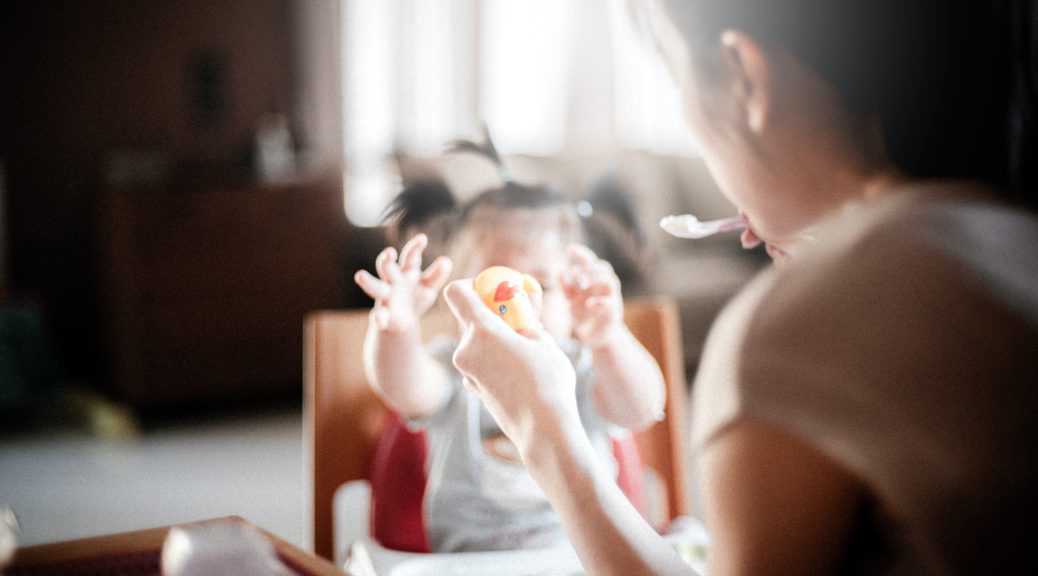 BLW or pureed food: what does the scientific evidence say?
BLW or pureed food: what does the scientific evidence say?
BLW or pureed food: is there scientific evidence to support the benefits of one method over the other? If a few weeks ago we wrote about the scientific evidence of BLW in relation to breastfeeding, now we focus on reviewing the published scientific evidence on infant growth and food intake of BLW babies compared to traditional spoon-fed babies.
BLW or pureed food
One of the biggest fears that both health care providers and families have about BLW is that infants will eat less food and, therefore, that weight gain will stagnate or decline. Another concern is that the baby does not receive enough nutrients, especially iron, and that this may contribute to the baby developing iron deficiency anemia.
There have been studies published since 2011 and almost all of them study the relationship between BLW and infant growth and nutrition, either by measuring weight, height and BMI or by recording infant feeding.
Of the studies that analyze feeding with the BLW method, the most notable results in relation to infant growth are:
The weight, length and BMI both age-corrected (z-score) and uncorrected of infants is equal between those fed by the BLW method and those fed by the traditional spoon-feeding method at 12 and 24 months (1).
Weight and length gain between 6 and 12 months is adequate in both BLW and traditional infants (2,3).
In the study by Dogan et al 2018 they observed that traditionally fed infants gained more weight between 6 and 12 months causing 32.3% of infants to have a weight classified as overweight or obese (3).
Regarding caloric and nutrient intake, we highlight the following results:
Infants who follow the BLW method consume the same daily energy as those who are traditionally spoon-fed at both 6-12 months and 24 months (1,4,5,6).
Those who initiate BLW feeding consume the same amount of macronutrients (carbohydrates, fat and protein) and micronutrients (vitamins and minerals, including iron) daily as spoon-fed infants at 6-8 months and 9-12 months (6).
Those who follow the BLW method and those who are traditionally fed consume the same daily amount of iron in mg/day at 12 months (5,3).
Hemoglobin and plasma ferritin levels are the same between BLW and traditional feeding at 12 months (5.3).
Although we have only been studying and observing the BLW method for 11 years, early indications seem to suggest that the method is nutritionally safe and babies grow as well as those fed traditionally with a spoon.
The published studies are very diverse and with different levels of evidence. Most of the published studies are observational and therefore have a low level of evidence. In this article we have selected studies of the clinical trial type, which have a high level of evidence so that the results are as unbiased as possible. Even so, it is possible that the studies present certain limitations such as the correct measurement of the infants' diets. Therefore, more clinical trial studies on the nutritional safety of the BLW method are needed to reach consensus on high levels of evidence.
References on BLW and pureed food:
Taylor RW, Williams SM, Fangupo LJ, Wheeler BJ, Taylor BJ, Daniels L, et al. Effect of a baby-led approach to complementary feeding on infant growth and overweight: A randomized clinical trial. JAMA Pediatr [Internet]. 2017;171(9):838–46.
Jones SW, Lee M, Brown A. Spoonfeeding is associated with increased infant weight but only amongst formula-fed infants. Matern Child Nutr. 2020 Jul 1;16(3):1–8.
Dogan E, Yilmaz G, Caylan N, Turgut M, Gokcay G, Oguz MM. Baby-led complementary feeding: Randomized controlled study. Pediatr Int [Internet]. 2018;60(12):1073–80.
Kumar G. Baby-led weaning did not significantly impact body mass index when compared with traditional spoon-feeding. Arch Dis Child Educ Pract Ed [Internet]. 2018;103(4):222.
Daniels L, Taylor RW, Williams SM, Gibson RS, Fleming EA, Wheeler BJ, et al. Impact of a modified version of baby-led weaning on iron intake and status: A randomised controlled trial. BMJ Open [Internet]. 2018;8(6):1–10.
Pearce J, Langley-Evans SC. Comparison of food and nutrient intake in infants aged 6–12 months, following baby-led or traditional weaning: A cross-sectional study. J Hum Nutr Diet. 2021 Sep 2;jhn.12947.