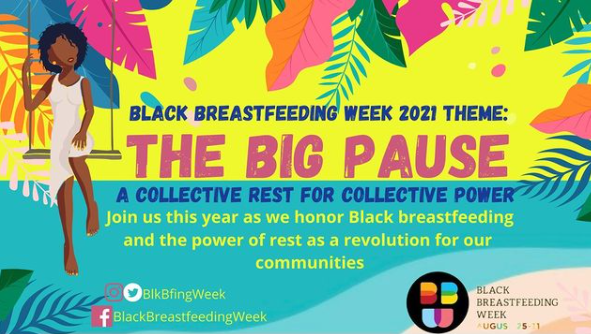 Why are we celebrating Black Breastfeeding Week?
Why are we celebrating Black Breastfeeding Week?
The picture
Black mothers in the US are 3 to 4 times more likely to die of pregnancy and maternity-related issues than white women and in the UK the same worrying picture repeats as black women are 5 times more likely to die from maternity complications. This situation also repeats if socio-economic factors are taken into account and even superstars like artist Beyoncè and tennis legend Serena Williams have not been spared a traumatic birth experience, adding them to an endless list of black "near misses", the informal term for severe obstetric maternal morbidity. Another study from North Carolina found that maternal mortality was highest in black mothers, but near misses were highest in Hispanic mothers, who were at 45% greater risk of near-miss mortality compared to Whites. The data is clear: your skin colour and ethnic background matter when it comes to maternal health outcomes.
Even after the baby has safely arrived, how you start your breastfeeding journey will likely depend on your racial background: one US study found that Black mothers were nine times more likely to be given formula in the hospital than white mothers. Many black mothers report the practice of their babies being given formula in the hospital without their consent or knowledge. Clearly, the hurdles to overcome and successfully start and continue the breastfeeding journey they desire are higher for black mothers. The reasons behind this are complex, but to raise awareness a handful of black mothers, maternal health advocates and activists got together 9 years ago to start Black Breastfeeding Week.
Kimberly and the Irth App, a review app for black and brown mothers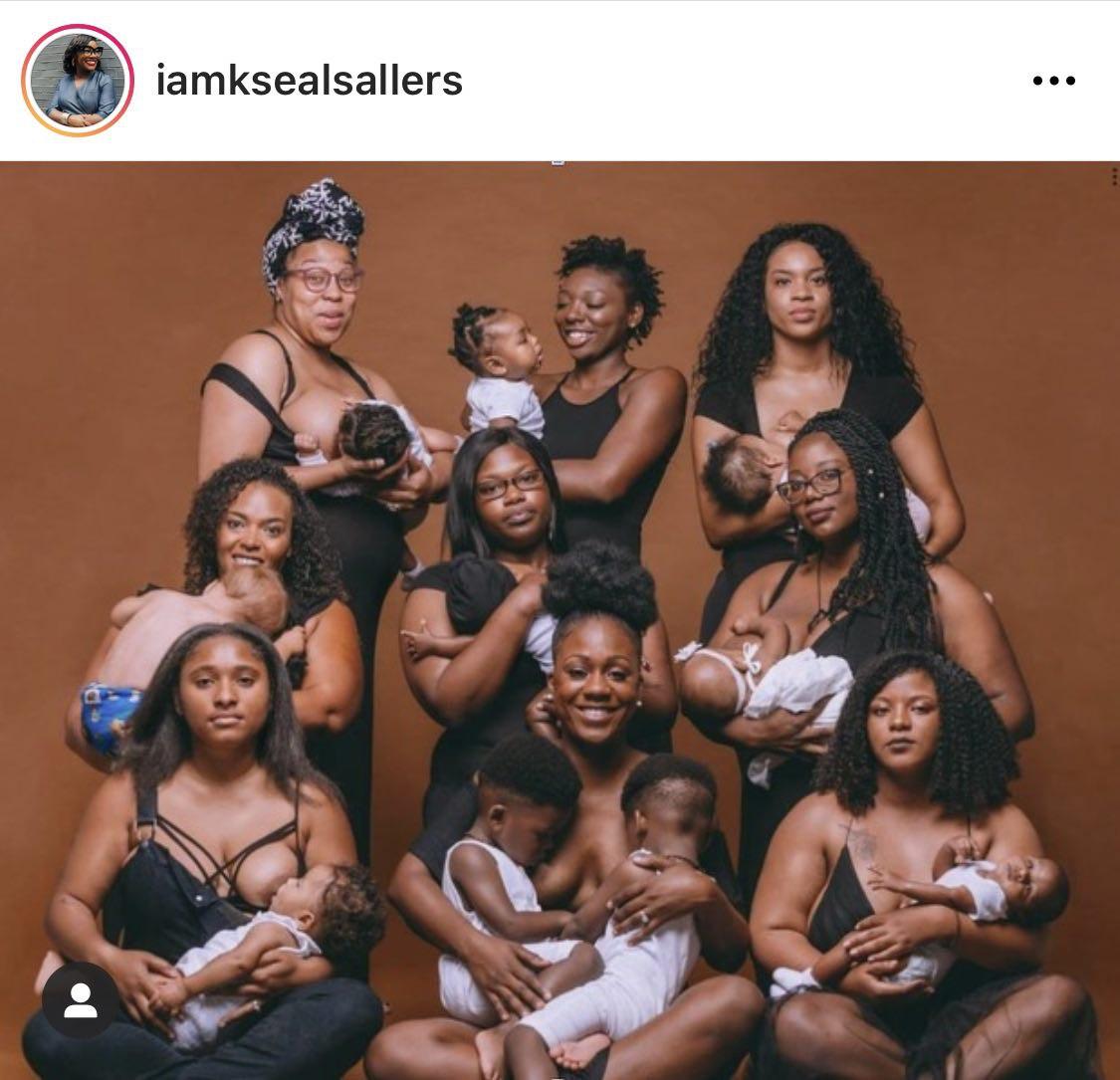 Kimberly Seals Allers was one of those activists, she is also the author of the book "The Big Letdown: How Medicine, Big Business, and Feminism Undermine Breastfeeding", award-winning journalist and podcast host of "Birthright", a podcast about joy and healing in black birth. During World Breastfeeding Week earlier this month, LactApp has spoken to her in an unforgettable Instagram Live Session, if you missed it, you can view it here. 
To improve the experience and health outcomes of all black and brown birthing people, Kimberly has founded The Irth App, an App where mothers can leave their prenatal, birthing, postpartum and pediatric reviews, so the next mothers and mothers to be will know where they can find the most supportive and unbiased care for them. For now, The Irth App is available in the US, but they are welcoming reviews from Latina mothers, so if you know a black, brown and/or Latina mom in the US, please do spread the word and help to make a change to achieve accountability in maternal care!
This year's theme and what it means
This years theme of Black Breastfeeding Week is "The Big Pause: Collective Rest for Collective Power" and we have asked Kimberly to explain to us more about it in the IG Live session, here is a transcript of what she responded:
"I think that particularly as a community of mothers and caregivers and parents, the past year has just been overwhelming, when we look at the ways our lives have been upended, the way birth and breastfeeding has been upended, the roles that mothers and parents have had to take on, it was like: we are freaking exhausted. And you know, now everybody is excited about the world opening up, but I am like we need a rest, so we really wanted to honour that. 
It was important for us as black breastfeeding week to speak to the history of our ancestors not getting an opportunity to rest. Our ancestors always had to work, they were not allowed to rest and so for us taking a rest is revolutionary. It is actually claiming something that our ancestors did not get to do, because they constantly had to work as enslaved people and afterwards when they had very few economic opportunities, so they had to keep multiple jobs, just to live. No retirement benefits, so you literally worked until you die.
And so we really want to reclaim rest as revolutionary for our community of black people and also to include in that breastfeeding as a way of resting, that many times we don't feel to have time for, because we may feel that breastfeeding is a commitment of time and it does force us to rest. It does bring us to have that (breaths in) one moment for that letdown reflex to work and we want to honour that as something that you should absolutely take a moment to do, not something that you feel you don't have the time to do. But how do we also honour breastfeeding as a moment of rest, that we all need to take, particularly given what we have been through?
We are excited about hosting a series of events over the week really speaking to what good happens when we take a rest, just to regroup, focus restore ourselves and then we go off kind of more recharged and more energized. But this rest being really clear, particularly for black women, like what we saw recently with Naomi Osaka and Simone Biles, saying no, no, no, I need to rest whether it is for my mental health or physical health and I am not going to do what you all want me to do, what the world is saying black women should do – we are going to rest."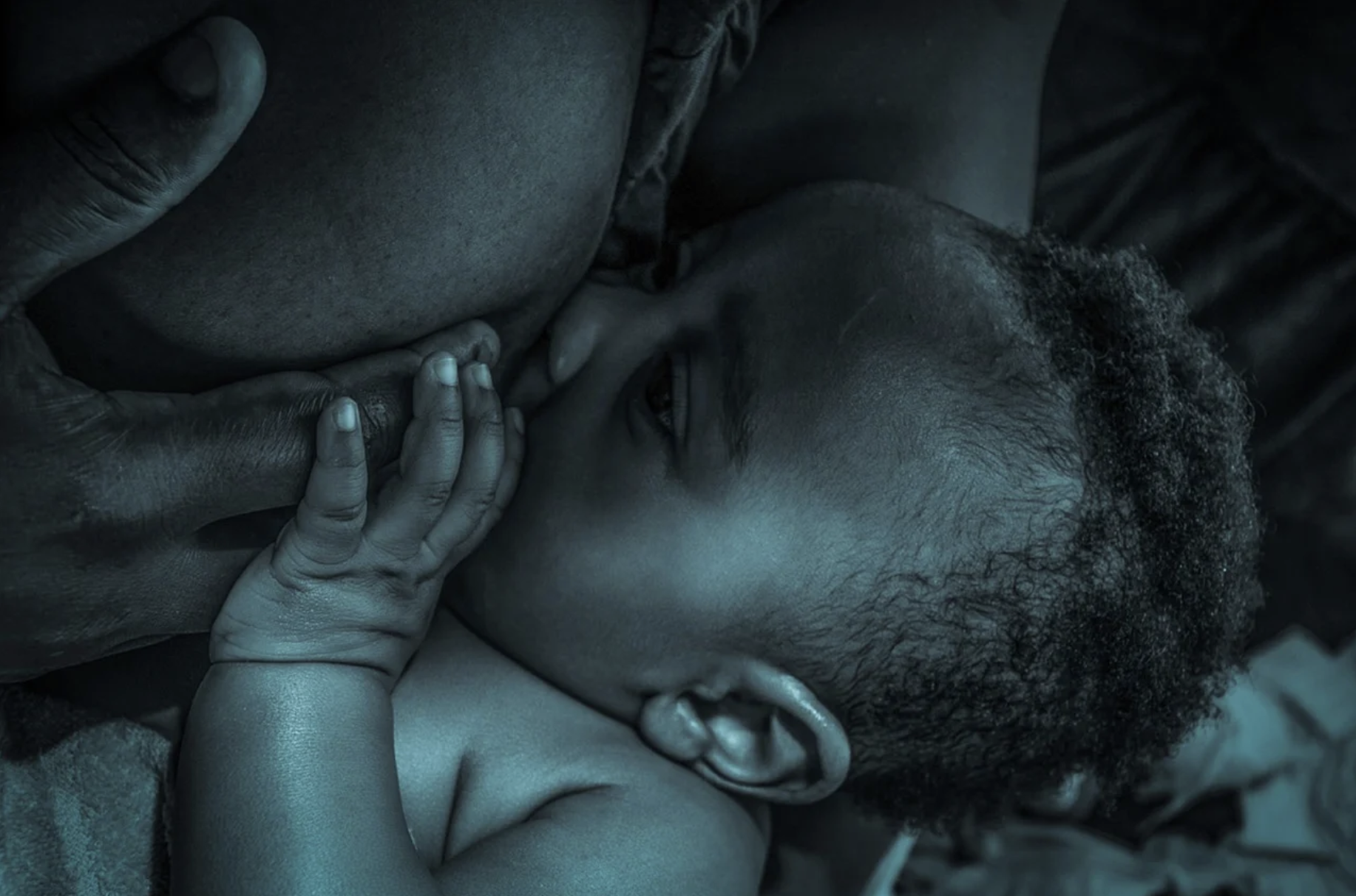 Solutions
Kimberly also revealed to us, what she thinks about the UK NICE guidelines that have proposed to offer all mothers of these ethnic backgrounds a "preventive" induction of labour at 39 weeks in an attempt to improve their health outcomes (#NotSoNICE), to listen to the full interview, head here to our Instagram channel. 
We hope you join us all in supporting Kimberly's work, and TheIrthApp, so together we can support black and brown mothers to achieve their breastfeeding goals, happy Black Breastfeeding Week!