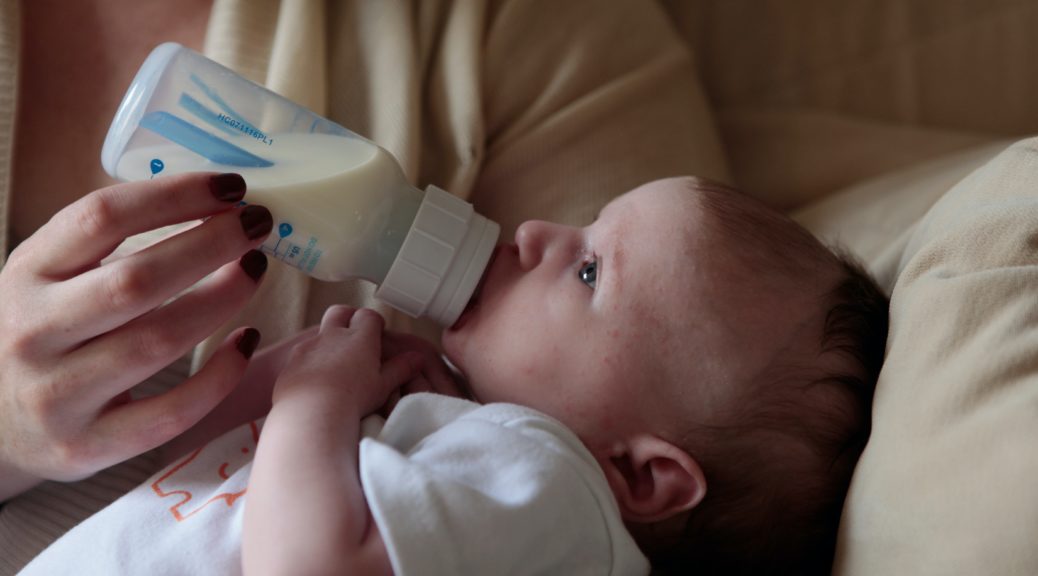 New breast pumping law in the US: the PUMP Act explained
New breast pumping law in the US: the PUMP Act explained
For the first time in 13 years, the United States Congress has passed a new law to support breastfeeding and working mothers: the PUMP Act or Providing Urgent Maternal Protections for Nursing Mothers Act. This legislation extends breastfeeding protection at work to more than 9 million employees who were unprotected under the previous law, which did not cover all sectors.
Which employees are covered by the Pump Act?
The vast majority, as long as they work in a company with more than 50 employees. The PUMP Act extends breastfeeding protection at work to almost all sectors of employment, both full-time and part-time employees, working in the private sector or public administration, with only a few exceptions.
What are the exceptions?
Some employees are still excluded from these leaves. These are employees of airlines, railways, and bus companies.
What about companies with fewer than 50 employees?
They are exempt from providing a lactation room if they can prove that complying with the law would be an "undue hardship" for their business. This was the case under the previous rule and is maintained under the PUMP Act.
Why were so many employees without these permits?
The previous legislation, the Fair Labor Standards Act, did not cover all workers. As mentioned above, it left an estimated 9 million female employees of childbearing age without breastfeeding protection. Specifically, it did not include agricultural workers, nurses, teachers, truck and cab drivers, home care workers, and hospitality managers.
Why is the PUMP Act important?
Since the United States has no paid parental leave policy and a majority of mothers must return to paid work soon, breastfeeding protection at work is essential for those mothers who want to maintain breastfeeding, to be able to do so. The United States is the only wealthy country in the world without paid maternity leave, and one in four women returns to work within two weeks of having a baby.
Is the time spent pumping breastmilk paid?
Yes, the regulations specify that time spent pumping breastmilk is considered time worked for the purposes of calculating minimum wage and overtime. Employees must have enough time off to express milk for up to one year after childbirth.
How can they claim a lactation room if they are not provided with one?
Employees who are entitled to a lactation room can claim financial compensation if their employer does not comply with the regulations.
What happens to employees who work from home?
They are also covered and have the same right to take paid breaks at home to express breastmilk.
What should a lactation room look like?
According to the PUMP Act, it must be a place "that is not a bathroom, is screened from view and free from intrusion by co-workers and the public," with a lock or a sign on the door for privacy. It should have a comfortable place to sit, a flat surface to place the pump, sink, and a refrigerator to store breastmilk, ventilation, and good maintenance, among other aspects.
What happens in other countries?
Only 42 countries in the world have laws to require companies to have lactation rooms. Of these, only 13 require all companies to have them regardless of their number of employees. Small and medium-sized companies are usually exempt. At LactApp, we highlight the rights of breastfeeding mothers in different countries around the world: we recently reported that Mexico wants to extend its breastfeeding leave from six months to two years, Guatemala has proposed to go from 10 months to two years, and the Government of Paraguay has already counted 99 lactation rooms in private and public companies.
Do you want to know more about breastfeeding and returning to (paid) work?
You can download our latest annual report on the state of breastfeeding around the world here, in which we talk about breastfeeding and return to work.
And if you need help in managing your breastfeeding journey at any stage, there is a lot of information in our LactApp app, free to download for iPhone and Android.