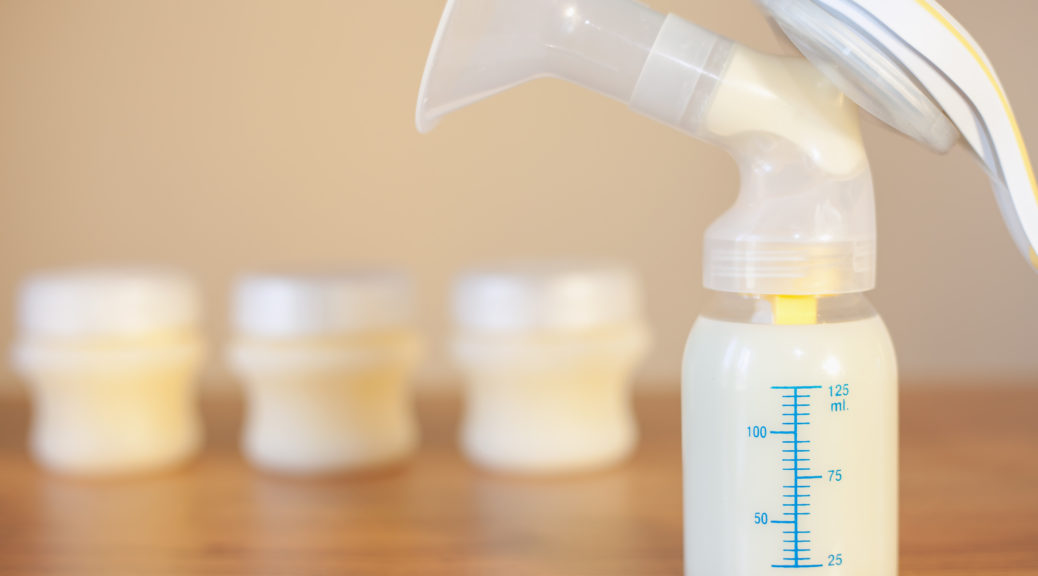 How to choose the size of the breast pump funnel
How to choose the size of the breast pump funnel
How to choose the size of your breast pump funnel? The breast pump provokes feelings of love and hate for the mothers who use it. It can be a great ally to maintaining your breastfeeding journey, but it can also be torture, especially if you do not find a pump that suits you well.
Getting the funnel size right is the key to a pleasant and effective breastmilk extraction. And just in the same way as you buy shoes in your size, you should keep in mind that all breasts are different. Each mother has different nipples and so the right choice of the funnel is very important to feel no pain and to be able to express the maximum amount of milk.
But do all breast pumps have funnel sizes?
Unfortunately, not all brands seem to know that funnel sizes are key to effective pumping.
When you consider looking for a breast pump, try to find out if the brand offers different sizes, if it only makes one standard size make sure before you buy, that it is yours or that it will fit you.
In some support groups, you can find pumps to borrow and it would be ideal if you could see and try some before you decide to buy a particular brand.
How do I measure my nipples?
It's easy, you have to measure the front facing of the nipple with the help of a measuring tape or a ruler. Measure the diameter in millimetres and then it is recommended to add 2mm extra.
Starting from that measurement, you can choose the most appropriate size. It is important to note that the size of the funnel should be a little bigger than the size of your nipple.
What funnel sizes are there?
Each breast pump brand is different and each one offers one or more sizes. Here is a review of the most common brands available on the market, so that you can select the one that best suits you.
Medela: 

5 sizes (21, 24, 27, 30 and 36 mm)

Elvie: 3 sizes (21, 24 and 28 mm)
Lansinoh: 5 sizes (21, 25, 28, 30,5 and 36 mm)
Nuk: one size
Philips Avent: one size (25 mm)
Chicco: one size
Tommee Tipee: one size
How do I know if the breast pump funnel is right for me?
To find out if it's right, the first thing is that you shouldn't feel any pain in your nipple when you start the extraction. There are extractors that only perform extraction by creating a vacuum, and this can also produce pain.
Observe if any of these situations occur:
The nipples don't rub the sides of the funnel and can move freely

Don't let too much areola into the funnel

There are no areas of the skin left with a mark or red after extraction

That the nipple does not suffer ischemia and stays white.

That you don't feel pain and/or a lump appears in the breast right after pumping
In the event that any of these things occur, checking your size is very important when it comes to being able to pump milk effectively and painlessly.
What happens if the size is not right?
If the size of the funnel is not right for you, several things can happen. The first is that there are injuries, cracks in the nipple or at the base of it (sore nipples and nipple damage). The second thing that can happen is that the pumping is inefficient and frustrating because you can't express the milk you need to store. Many mothers who have well-established breastfeeding but are unable to express a drop with a breast pump can increase milk production only by changing the funnel.
In short, buying a breast pump is a conscious decision and if you can, it is ideal to try it before you buy it to make sure you are choosing well.
In addition to the funnel, there are other elements to consider such as quality, double extraction and stimulation. 
I have more questions!
If you would like to, you can contact our expert team for a personalized consultation through this link.
You can also send us your questions through the Consultation Channel of our app LactApp, which is free to download for iPhone and Android and where you can find a lot more information about breastfeeding and maternity.