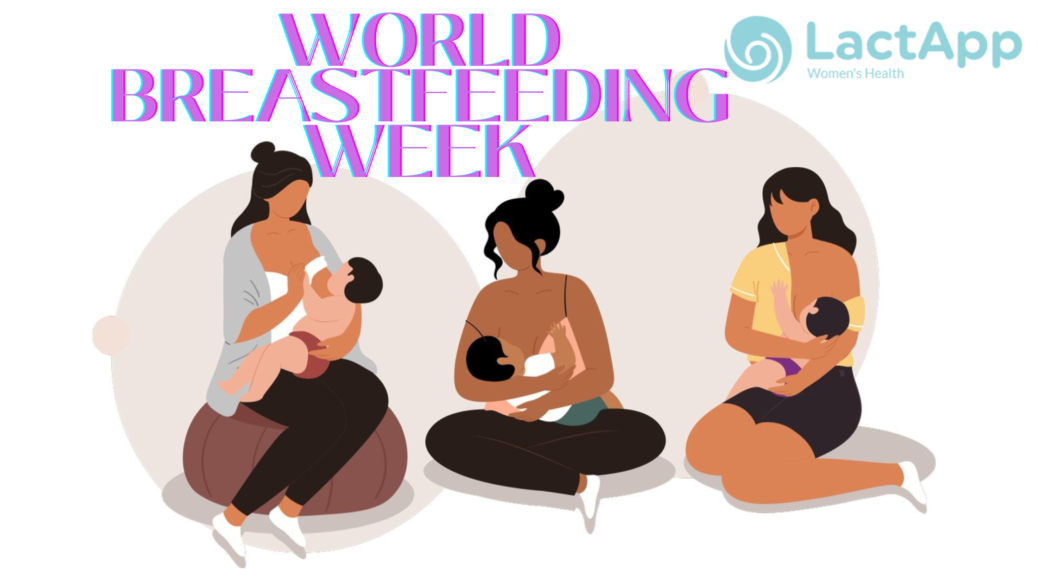 Breastfeeding Report 2021 – Return to Work
Breastfeeding Report 2021 – Return to Work
It's World Breastfeeding Week! We celebrate #WorldBreastfeedingWeek2022 from the 1st to the 7th of August with our annual Breastfeeding Report. The non-governmental organization World Alliance for Breastfeeding Action has been organizing this event for 30 years to raise awareness of breastfeeding, and this year's theme is "Step up for breastfeeding – Educate and Support".
To mark this special week, we have published a report on returning to work and breastfeeding. The report is our annual report on the state of breastfeeding around the world, and this year it's a special edition on returning to work, which includes a wide-ranging survey we conducted in July 2022 with nearly 15,000 participants from 67 countries around the world, but focused on the US, Mexico and Spain. Today we will launch this report formally in this LinkedIn Live Event.
The report, which you can download here, shows that stopping breastfeeding due to the return to in-person work increased by 21% in 2021, as mothers are returning to in-person work following the ease of pandemic restrictions. This was reflected in data from our LactApp mobile app with users from over 180 countries.
The data also show that the possibility of working remotely has helped mothers to continue breastfeeding when they wished to do so: 86% of women who have been able to work from home say so, according to the survey.
Unsurprisingly, 97.2% of mothers say that longer maternity leave would make it easier for them to continue with breastfeeding, as most women have had their breastfeeding experience disrupted by legally and economically required return to work before six months.
Although the WHO and other public institutions such as the AAP (American Association of Paediatrics) recommend exclusive breastfeeding for the first six months of a baby's life, maternity leave legislation does not cover this period in many countries, including the US, Mexico and Spain. The difficulties in continuing to breastfeed encountered by mothers who return to work earlier are striking: 58.6% of those who returned to work after 3-4 months saw their breastfeeding affected, compared to 31.3% of those who returned to work after six months.
Where did we get these figures from?
For this report, we have drawn on two robust sources of information. On the one hand, the analysis of the use of our breastfeeding app LactApp, which has more than 640,000 downloads in 180 countries. LactApp answers more than 100,000 queries per week from the United States, Mexico and Spain, where 23% of new mothers use it. Due to a large number of mothers using it, this is a valuable tool for detecting and predicting trends. This was also the case in the previous Breastfeeding Report, "How the pandemic has affected Breastfeeding" (available to download here), where data from the app allowed us to analyse how the pandemic had affected breastfeeding, and detect an increase in mastitis and low birth weight babies.
On the other hand, we also present the results of our own survey on breastfeeding and the return to work in this report. This was a wide-ranging survey, with 14,830 responses from mothers living in 67 countries, with a special focus on the United States, Mexico and Spain. The survey has been distributed in English and Spanish among mothers with babies born after 2020. As a result, all the responses obtained correspond to the pandemic and post-pandemic period, with a majority of mothers (44.9%) with children born in 2021, compared to 2022 (29%) and 2020 (26%).
The survey stands out by its sample size, which is much larger than in other similar surveys. In comparison, in the United States, the latest annual breastfeeding survey conducted by the Centers for Disease Control and Prevention (CDC) interviewed two groups of 17,673 and 16,238 individuals.
The return to work in-person decreases breastfeeding
One of the main headlines of the report is the 21% increase in breastfeeding quitting related to the return to work in 2021, compared to 2020. Although the pandemic has had many negative effects on breastfeeding due to the difficulty of accessing health care and hospital protocols that made it difficult to initiate breastfeeding, see our previous report, other situations, such as remote working, favoured it.
Several lockdowns and the possibility to work from home (as well as temporary staff lay-offs) have resulted in practice to make up for the short maternity leave, which in very few countries covers six months of exclusive breastfeeding. The survey shows that working remotely during the pandemic has helped mothers who wanted, to continue breastfeeding.
Maternity leave, flexibility and lactation facilities
The report's data confirms the case for maternity leave legislation of at least six months, flexible working arrangements such as working remotely and the inclusion of lactation spaces in companies are key to making it easier for mothers to breastfeed their babies if they wish to do so. This report reviews the situation of these aspects in the world, with special mention of the situation in the United States, Mexico and Spain.
In the United States, federal and state laws mandate lactation spaces for breastfeeding mothers who return to work. However, our survey has found that 28.7% of US mothers did not find that their workplaces had suitable spaces for pumping breastmilk.
Here are some of the experiences some mothers shared in the survey (to be found in the report annexe):