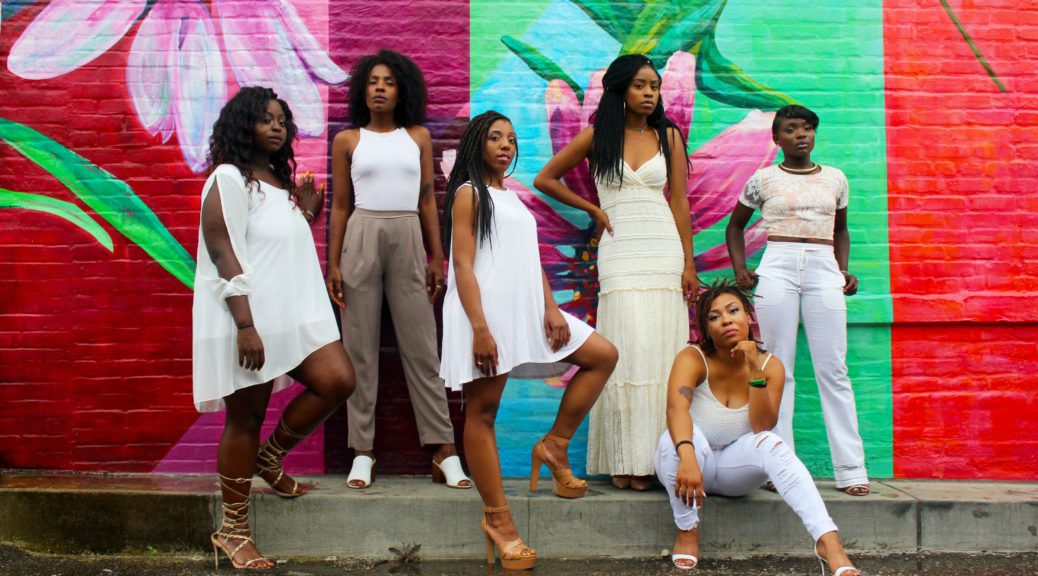 Black Breastfeeding Week
Black Breastfeeding Week
From 25th to 31st of August, we are celebrating Black Breastfeeding Week! This event has been organised for the past 10 years, calling for breastfeeding support to be based on racial equality, cultural empowerment and community engagement, driven by the collective resilience of the black community.
Kimberly Seals Allers is one of three black maternity activists who launched this project 10 years ago. She is an acclaimed and award-winning journalist and considered one of the leading voices of the counterculture movement in infant feeding. She is also the author of the bestselling and eye-opening book "The Big Let Down: how medicine, big business and feminism undermine breastfeeding".
At the 1st LactApp Medical Congress, which we celebrated last May, Seals Allers gave a general lecture on how to address the social disparity in breastfeeding rates internationally to ensure that no mother is left behind. In this article, we would like to summarise her talk, which was very inspiring.
Racial disparities in breastfeeding duration are widespread. Kimberly provided the following breastfeeding figures for the United States:
| | |
| --- | --- |
| Any type of breastfeeding at 3 months | |
| Black infants: 58.0% | White infants: 72.7% |
| Any breastfeeding at 6 months | |
| Black infants: 44.7% | White infants: 62.0% |
| Exclusive breastfeeding at 3 months | |
| Black infants: 36.0% | White infants: 53.0% |
| Exclusive breastfeeding at 6 months | |
| Black infants: 17.2% | White infants: 29.5% |
Why do black women in the United States breastfeed less?
The history of black women in the US carries a lot of weight. Black enslaved women were forced to breastfeed their owners' babies and were forbidden to feed their own babies. This, in addition to harming the health of their babies, also made them bond very intimately with their white master's babies, making it difficult for them to bond with their own children. It created a disruption of the concept of motherhood.
After the abolition of slavery, being a nanny was one of the few work options for black women, so the perpetuation of the disruption of motherhood continued for many more years.
A narrative was constructed in the black community that breastfeeding was something that they were forced to do, that it was done for other people and could not be offered to their own babies.
Black women's babies were not valued; they were not taken into account.
For all these reasons, Kimberly Seals Allers affirms that the experience of motherhood was subsequently a right and a freedom that black women in the USA did not have.
The stereotypes reflected in the media did not help either: black women were the servants, and they were not "good mothers" to their own babies. Breastfeeding is connected to good motherhood, not bad motherhood. Black motherhood was seen as inferior. According to Seals Allers, society systematically distrusts that they can take care of their children properly as if there was a presumption that they are worse mothers. And many times healthcare workers do not ask them what their choice is for feeding their babies, but simply assume that it is artificial feeding.
There is a chain of events that have contributed to these low breastfeeding rates:
Lack of support from healthcare professionals
Aggressive marketing of formula brands
Lack of breastfeeding support groups
Lack of intergenerational support
Lack of black breastfeeding role models
Seals Allers explains that "the experience of being interpreted is different from the experience of being understood". She is currently working to develop knowledge and interventions that are not an interpretation of what other people think they need, but a deep understanding of the experience that the black breastfeeding mother community has.
To address this racial disparity, we have to look at each other, and we have to stop looking at white women's breastfeeding experiences only.
There are factors that can help improve this care for black women. It is essential, to recognise that there is racism and bias, which can be unconscious and often affect how healthcare professionals care for black mothers.
It cannot be forgotten that black infant mortality rates are very high in the US, as is black maternal mortality. Black women are three times more likely to die from a pregnancy-related cause than white women. Even in the UK, with a universal public health care system, they are four times more likely to die than white women. This mortality has to do with the medical options and support given to black women and babies, and institutional or systemic racism, as no genetic factors can be found to explain these disparities.
When designing a programme for the black community, it is crucial not to copy what works in other communities, but to take into account the unique characteristics of the black community. "Whatever you want to do, whatever question you have, the answer is always in the community", says Seals Allers.
Turning to science, to published articles, to experts, says Kimberly, has not reduced racial disparity. We cannot solve any problem by repeating solutions that have already been used and have not been effective.
Kimberly Seals Allers is also the founder of the IRTH app and platform for feedback on pregnancy, birth, lactation support and paediatric care. "We want to find solutions by working from within maternity experiences," she says.
On this platform, the five main experiences of prejudice and discrimination perceived by black or African-American women have been collected:
Rude attitude
Unanswered questions
Long waiting times
Dismissive attitude regarding pain levels/not giving pain medication on request
Lack of eye contact or infrequent eye contact
Science tells us that black women are offered 9 times more likely formula supplementation than white women.
At LactApp, we are aware that the experience of pregnancy, childbirth and breastfeeding is very different and presents many more challenges for mothers of colour or of any other diversity, whether cultural or social. For this reason, we thank Kimberly for this presentation that opens our eyes to view each maternal experience uniquely, so we can always put every mother's individual needs at the centre.