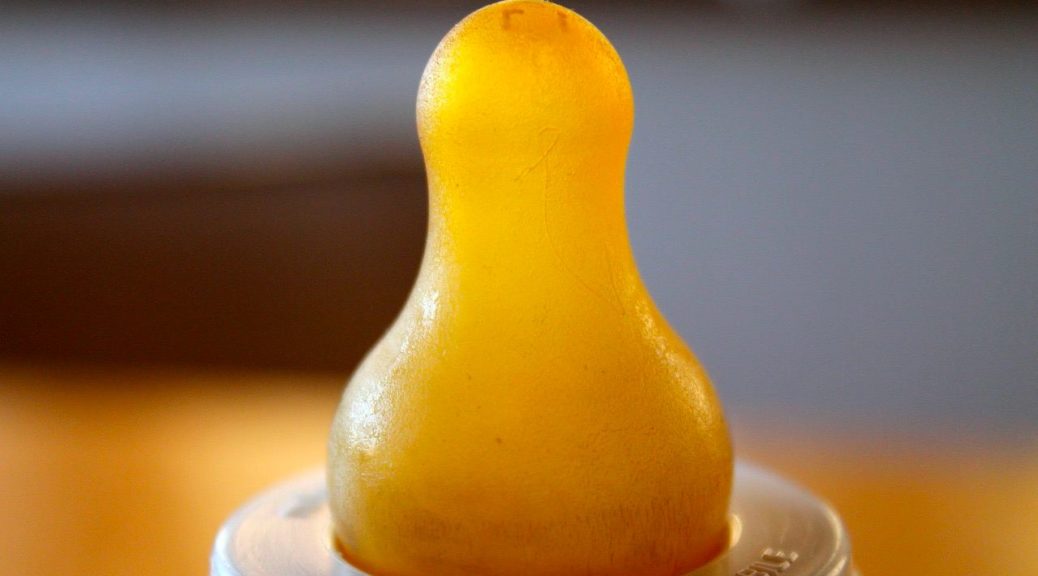 Why is it Not Recommended to Donate Formula Milk for Ukraine?
Why is it Not Recommended to Donate Formula Milk for Ukraine?
It is not the first time that in light of a conflict situation, initiatives are created to provide formula milk to the areas where it may be needed. Despite the fact that these initiatives have a noble and charitable background, they can cause complicated and counterproductive situations.
We have received a comment from a person who is an international aid worker and who knows first-hand how formula milk is managed in conflict zones. We would like to share it here because it represents what can happen and can help us to think about offering more adequate help to people in this complicated situation, that is being experienced in Ukraine:
I am an international aid worker. I would like to tell you more about breastfeeding in conflict zones.

When you are on the ground, you often can't provide personalized help. You distribute what you have in the most equitable way possible and even if there is no follow-on formula left, you distribute what you have. On the other hand, the packaging comes in another language, which makes it even more complicated to know how to prepare it or what measures to use. Sometimes there is formula, but no bottles. Sometimes there are bottles (which cannot be cleaned) but the baby, accustomed to breastfeeding, rejects it, and the whole bottle is thrown away. It would be great to be able to send specialized staff and have them teach how to prepare bottles or use a supplemental nursing system. But the reality is that in humanitarian corridors they only let in just enough helpers and many times these do not even know which pack of milk they are handing out.

Another thing is the attention that is provided in a territory where they are safe, such as borders, refugee camps or the last one that I have lived which was the arrival of Afghan refugees. There is also no one specialized who knows how to prepare bottles or what kind of milk to give to make the bottles, I have experienced it.

I remember that all the mothers arrived breastfeeding their babies, they came in a state of post-traumatic shock, they told us about atrocities, they were wounded, and even so they did not lose their milk supply. I don't know much about breastfeeding, only what I have experienced with my son, whom I have been breastfeeding for years now. But the mothers told me that during the conflict, their babies demanded a lot more, perhaps so that production would not slow down or be lost. What they did, just in case, was to make up bottles, which they then did not use.

When dehydrated babies arrived, we instructed the mother to breastfeed in a quiet place. If the baby could not suckle, then intravenous fluids were given. With unaccompanied babies, for whatever reason, bottles were prepared. I don't know if it was because of culture or why, but no nursing mother ever offered to breastfeed another baby other than her own.

We are also skipping a very important part of their journey. The people who have left, before they set out on the journey, have stockpiled what they thought they would need, and bottlefeeding mothers usually carry their formula for the trip to the border. Those who have not been able to stock up, shop in the neighboring towns, where stores are still open. Not everything is destroyed and not everything is being attacked at the same time. For those who have decided to stay, it is known that they are in shelters, how many of them are more or less there and what needs they have. They are the ones who ask for what they need. It is better to buy formula milk according to the demand from these mothers or organizations that extrapolate the data to organizations abroad, than to bring them pallets of formula milk cans.
Ideally, we should directly support the organizations that are working in the field and offer them help in the way they requested. It may be more effort for them to send formula milk from another country that will be in another language, that must be transported and distributed accordingly, and that will have an expiry date that may condition its transport. On the other hand, if they are made available financial resources, they can buy artificial milk on demand, offering products in good condition and well transported, from a nearby store.
We would like to take this opportunity to thank all the people and organizations that are offering their professional and volunteer help in the conflict regions and helping so many families to cope with this horrible situation. Please share in this post initiatives and organizations that you know are working on the ground, that we all can support together.
Related content:
Breastfeeding and war: https://e-lactancia.org/breastfeeding/war/product/
Baby Milk Action UK: Ukraine emergency. How to help and why formula donations can be a risk to child health. | Baby Milk Action