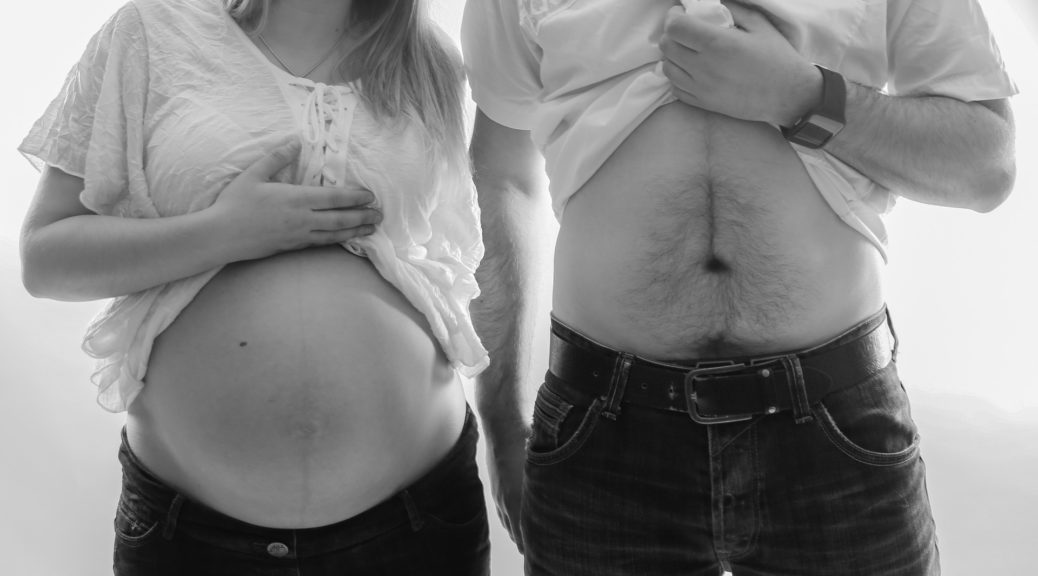 10 tips to prepare for breastfeeding while pregnant
10 tips to prepare for breastfeeding while pregnant
No one would think of driving a car without preparing to do so. First, we have to study the theory, then take a few (and sometimes many) driving lessons and then we still need to gain experience and start driving many times before we can change gears without thinking about it and only then will everything start to flow automatically. The same happens for breastfeeding, we really should prepare for what is to come, prepare for your breastfeeding journey. And we don't mean to prepare the breast itself, as this is a myth, but other things that will really help you.
Here are our 10 basic tips for preparing to breastfeed from pregnancy:
Get informed: read, search and ask. It might seem easy, but breastfeeding is a complex matter. We live in the age of information at a click, but be careful, not all information you find is correct or up to date. Get a couple of trusted reference sources and stick to them.
Surround yourself with people who make you feel happy and supported: making decisions about breastfeeding or parenting is not easy when you're still totally new to it and even more so before having your baby in your arms. People who give you security and show empathy towards your own decisions will be the best company in this time.
Visit the hospital or birth centre: many maternity units and birth centres offer visits before giving birth, otherwise, try to ask and try to contact the midwives. Ask what their procedures and guidelines are for birth and the immediate time afterwards. It is very important that they promote a good start for breastfeeding which includes: the choice of birth you want (your birth plan), immediate contact with your baby after birth, no separation in the first moments, skin-to-skin contact practice and starting breastfeeding in the delivery room. Find out, if your hospital has a current accreditation of the Unicef baby-friendly initiative (www.unicef.org.uk/babyfriendly). If your hospital does not have these guidelines, perhaps it would be time to rethink your choices, in many places you can change your mind up to the last minute.
Talk to your family and friends: everyone will want to meet the new arrival, hold it and cuddle it once it is here. But, do you feel comfortable receiving visitors in the early weeks? Is it the best thing for your baby? If your answer is no, talk to them about it before the day of the birth and make it clear so that you don't have to worry about arranging and taking care of visits in the early weeks.
Rethink your hospital bag: unfortunately, we are often "sold" that the hospital bag should be filled with lotions, creams, combs, dummies/pacifiers and even bottles and formula. Be careful with that. Remember, the baby only needs you. Dummies/pacifiers are a choice of parenting resource you can use or not, but research shows, that they can interfere with breastfeeding if you use them before breastfeeding is established. The same can be said for creams, deodorants and other scented cosmetics. Avoid them if you can, as research has shown that their scents interfere with breastfeeding and if you need any of them, make sure they are neutral. And if you think you should bring bottles and formula with you to the hospital or have at home just in case, the answer is: No. Remember, if you really should need them, they are always available in many shops and all pharmacies. As Amy Brown* puts it: "Buying formula if you're planning to breastfeed is a bit like buying cake when you're on a diet just in case you get fed up." Remember that giving occasional formula or top-up feeds before breastfeeding isn't fully established is dangerous,

because

it can reduce your milk supply significantly.
Establish your own emergency plan: if you have fulfilled point number 1, you will have noticed that very often difficulties arise in the very first days after birth. It doesn't have to happen, but if it does, you should be prepared. Choose a suitable top-up feeding plan if necessary (with your pumped/hand-expressed milk, donor milk or formula). Have contact details and phone numbers of a breastfeeding expert at hand, who can come and help you in case of an emergency.
Your partner should get involved in breastfeeding right away. Breastfeeding isn't just a mother and baby issue. It requires support, understanding, technique, and empathy, and unfortunately, that is not always easy to find. Your partner should be an active part of any parenting and after the birth process, and breastfeeding is a very important part of these two stages. It is essential that your partner is also just as informed of everything involved, right from the start of pregnancy.
Look for local breastfeeding support groups and drop-ins close to your home and start attending them as soon as you are pregnant. This way, in addition to getting to know the people who are leading them, you will start to feel comfortable with the more real part of motherhood and see possible difficulties with breastfeeding. It is also good to actually see breastfeeding in action, so you will get more comfortable with the idea, and this will help you to believe in your body and that you can do this, too.
Remember LactApp is always here for you. We have all the information you need at your fingertips in our App, curated by lactation consultants and other health experts and tried and tested by countless mums all over the world. You are part of a great community of mothers now, and you can also ask your questions directly in our integrated In-App Chat.
Breathe. Yes, breathe, because there will be lots of advice you will be given and won't take and there will be lots of negative experiences you will hear. Enjoy the time with people you agree with now but won't agree with in the very near future because this time will come. It's okay. Be practical, those are all different stages. It's very important to breathe and keep your sense of humour, but most importantly: let everything you've learned these nine months start flowing YOUR way.
More information on all things breastfeeding in our App LactApp, free to download for iPhone and Android.