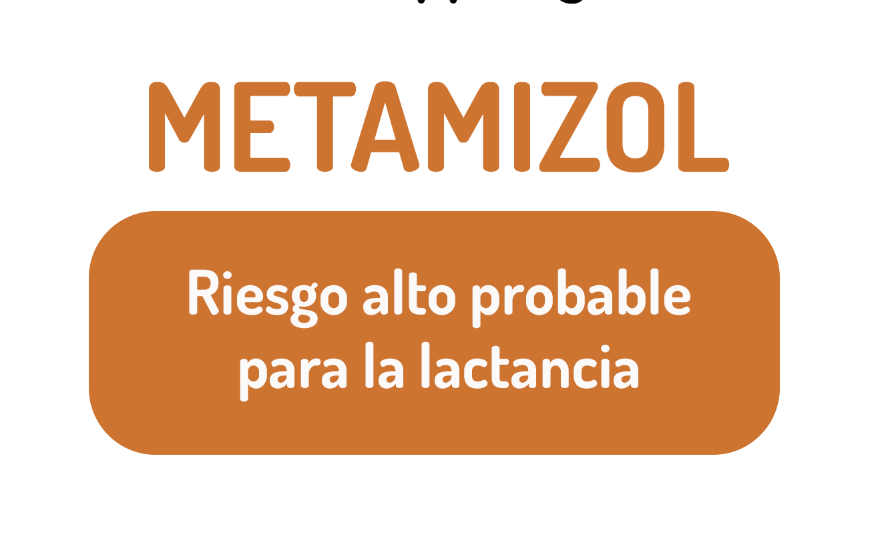 Metamizole and breastfeeding
Metamizole and breastfeeding
Following the modification of the compatibility level of metamizole and breastfeeding by the reference website for medication and lactation www.e-lactancia.org, we have had several queries from mothers concerned about the issue. For that reason, today, our midwife, Laia Aguilar, answers the most frequent questions:
What is metamizole?
It is a medicine used as an analgesic and antipyretic. In Spain, it is marketed under the name Nolotil.
I have taken it while breastfeeding. Is it dangerous for my baby?
The data indicate that the risk of side effects is very low, so if you have taken metamizole before, you can stay calm. It seems that sporadic use of the medicine poses virtually no risk to the baby.
What if they put it in my dropper during the delivery?
As in the previous question, it is considered a sporadic dose and should not pose a risk to the baby.
I am currently taking it. What should I do?
If you take it regularly, other drugs have been shown to be effective and have a very low risk, such as ibuprofen and acetaminophen; consult your doctor to make a change in your medications.
Does my baby have to have a special check-up if I've taken metamizole?
It is not considered necessary to do any type of specific exploration of these babies.
And why, if it used to be low risk, is it likely to be high risk now?
Because research on medications and breastfeeding is continually underway. This means that the recommendations can be modified slightly. It is known that most everyday medications are compatible with breastfeeding, and risk levels are intended for newborns or premature babies.
* Please note this medication is not available everywhere in the world; see here.
Do you have more questions?
You can find more information about all things breastfeeding in our free app, LactApp, for iPhone or Android. In the contact section of the app, you can find an in-app consultation channel where our experts will answer your questions.