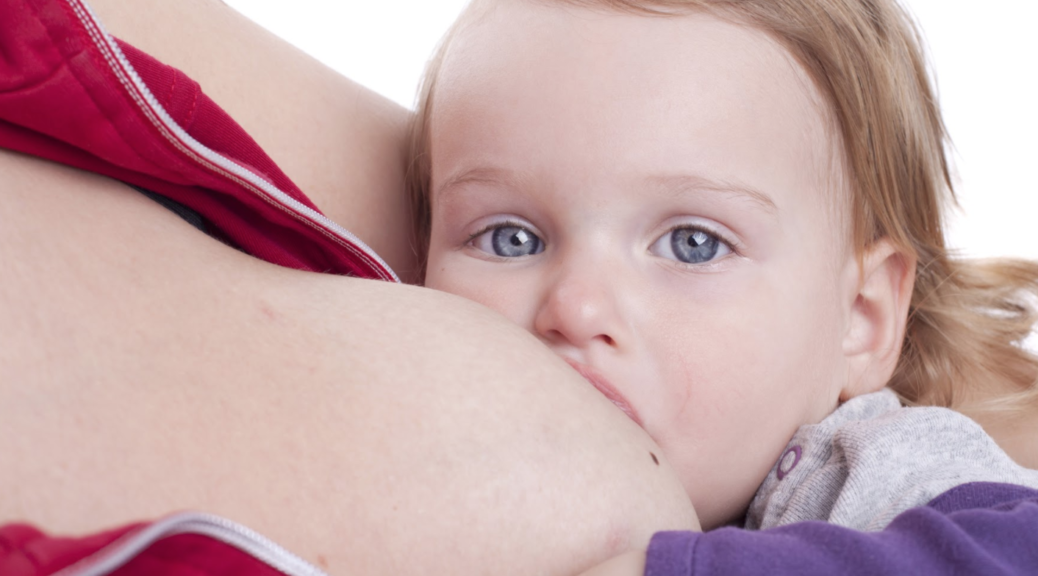 Breastfeeding aversion and agitation
Breastfeeding aversion and agitation
Many publications, such as Caroline Criado Perez's book "Invisible Women" confirm a gender bias in medicine*. In this case, the bias is profound because there is no scientific evidence related to breastfeeding agitation and aversion. Clearly, no one cares to thoroughly investigate why mothers start to feel rejection towards their babies when breastfeeding. The reasons for the rise of these feelings have not yet been understood, so we can only guess at the possible causes of this unpleasant situation.
We receive many questions about breastfeeding in older children, so today, we dedicate this article to this delicate subject.
What is breastfeeding aversion or agitation?
This term describes the accumulation of feelings of rejection that can suddenly arise in a breastfeeding mother toward her child. Unfortunately, the wording is not very helpful to understand what we are talking about. If you have not experienced it, it is almost impossible to have an idea of how bad a woman feels when this feeling invades her.
What does it feel like?
The feeling that best defines this strange term is that of rejection. It is tough to accept and explain that you feel the need to take your child away from you, that you can't stand when your child is breastfeeding, or that you desperately want someone else to take care of your child to get them away from you.
When can it appear?
There are different times when this rejection may happen. In general, there are three possible situations:
When breastfeeding is maintained during the next pregnancy.
When tandem feeding, which means breastfeeding two children, a toddler and a small baby, at the same time
When breastfeeding older children
Reasons can be painful nipples due to increased sensitivity during pregnancy, the mother's accumulated fatigue, or the extreme demands of the child; all of these can trigger these feelings of rejection and the mother's need for the child to stop breastfeeding.
What is the reason for the appearance of these feelings?
We do not know exactly why these feelings arise, but it is believed that they may be based on the unconscious need to accelerate the growth of our children. Just as female birds encourage their chicks to leave the nest, mothers need their children to grow up at a certain point in lactation.
When the mother becomes pregnant again and has another baby, her hormones (especially oxytocin) drive her to turn and protect the more defenseless offspring, and she turns into a mother lioness.
Is it avoidable?
Some women will never experience it; at least, they do not voice it, but from our perspective, it is clear that many women have experienced it.
It would be avoidable if we knew why this happens and we were able to understand the cause of this situation. Therefore, first, it would be essential for someone to take an interest in studying this phenomenon and clarifying the reasons.
Is it possible to experience it in phases?
Yes, there are stages in which the aversion emerges with force, and if you keep breastfeeding and manage to control it, it decreases. And then there are again phases of stress or more tiredness when it reappears out of nowhere.
What can I do to cope with it?
If you are suffering from rejection towards your child, try not to feel guilty; this is not a rational feeling you can avoid. You feel like this, and that's it.
Secondly, above everything else, consider what you want to do. By exploring what you want to do, you will know if you should wean or if you want to continue breastfeeding with some little tricks.
Try to limit, postpone or cut feeds short; it will be easier when your child accepts to negotiate.
Try to distract your mind during feeds: for example, read a book or listen to music.
Ask for help from your family or friends to take care of your child when you feel bad.
Express your feelings to other mothers or counselors who can understand you.
Reduce or eliminate night feeds
We hope we were able to answer your questions and concerns; if you would like to discuss the subject further, we look forward to your comments. You can also find an in-app consultation channel in our App where our experts will answer your questions; you can download LactApp for iPhone or Android.
*Research on both medication and diseases is often done using the male as a reference, although it is known that conditions and medications affect women differently.